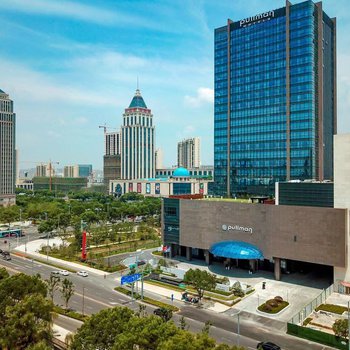 Opened in 2019, the Zhonghui Pullman Hotel offers travelers a pleasant stay in Suzhou, whether for business or leisure purposes.
Traveling to the hotel is easy with Suzhou North Railway Station located approximately 7km away and Sunan Shuofang International Airport roughly 35km away. In addition, Xutu Gang Metro Station is just a short walk away.
In their spare time, guests can explore the hotel's surroundings. Travelers requiring pickup service can book this directly through the hotel. Airport pickup can be arranged by the hotel upon request. This Suzhou hotel provides parking on site.